Print by Laser engraving machine
Construction: Richi Owaki
Performance: RIchi Owaki, Kyoko Ifuku
Association Culturelle France-Japonaise de TENRI (Paris FR 2015)
5pice set | T12mm(3pice x4mm) x W200mm x H600mm | Acrylic (Laser engraving), LED white tape light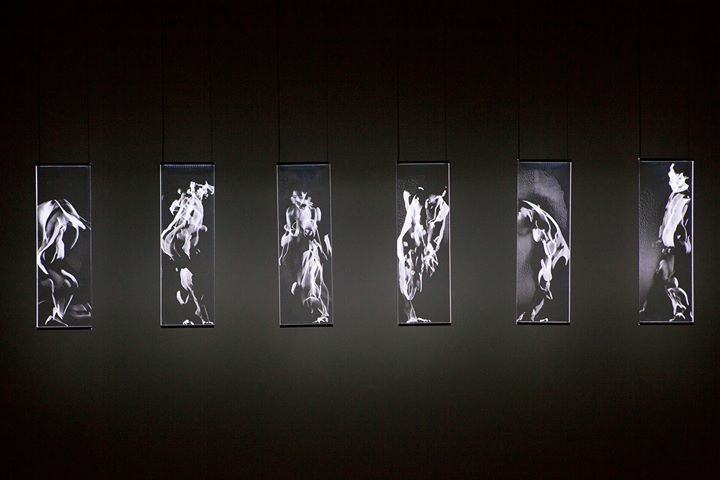 Lasers created these sculptures. This work goes beyond the single moment of trapping a picture in two dimensions, and even further beyond the heavy mass of things and movements that the sculptures capture. If you stop a moving body, the movement disappears; only the heavy body remains. I wanted to capture the volume of the motion without any mass. I used laser engraving technique, which is the work of the light particles, to create this art. The technique for creating these sculptures basically uses the same mechanism as digital printing.
この作品はレーザー技術使って撮影とプリントを行った。私がとらえたかったものは、一瞬を平面に閉じ込める写真でも、重い量塊(マッス)としての彫刻でもなかった。瞬間を捉えようとするあまり、身体から運動を取り除けば動きは消え、重々しい身体だけが残ってしまう。私が目指したかった表現は、量塊(マッス)が取り除かれ、運動だけを捕まえたい。そこで、レーザー彫刻の技術により光粒子の集合としての彫刻という表現に収まった。そのような意味で、この作品はまぎれもなく彫刻作品であるが、手法は写真以外の何ものでもない。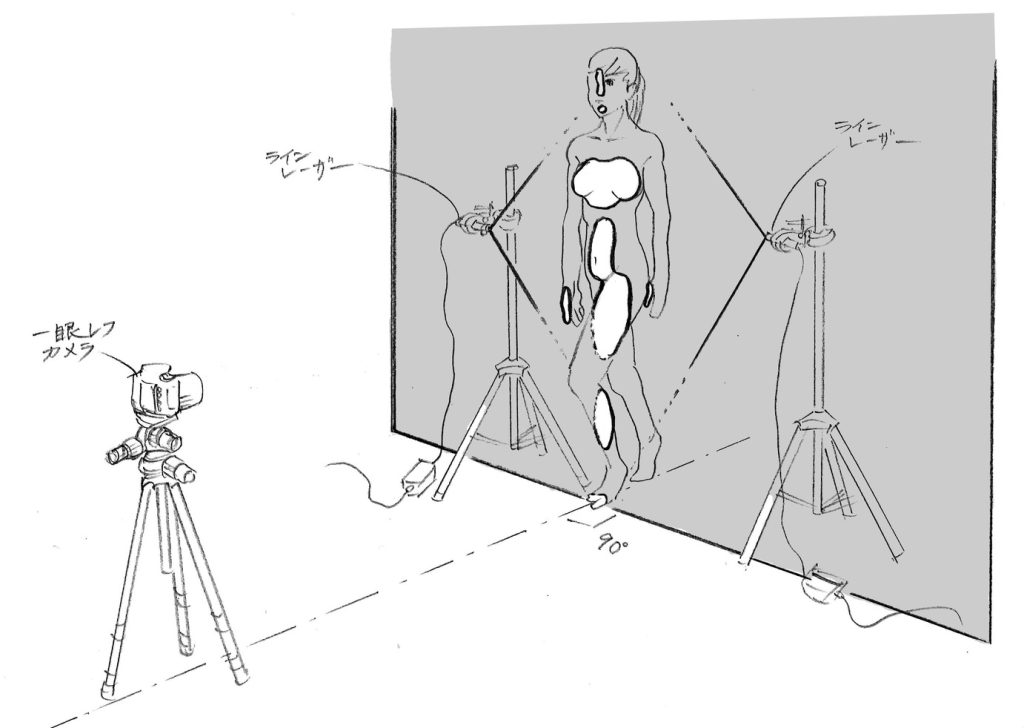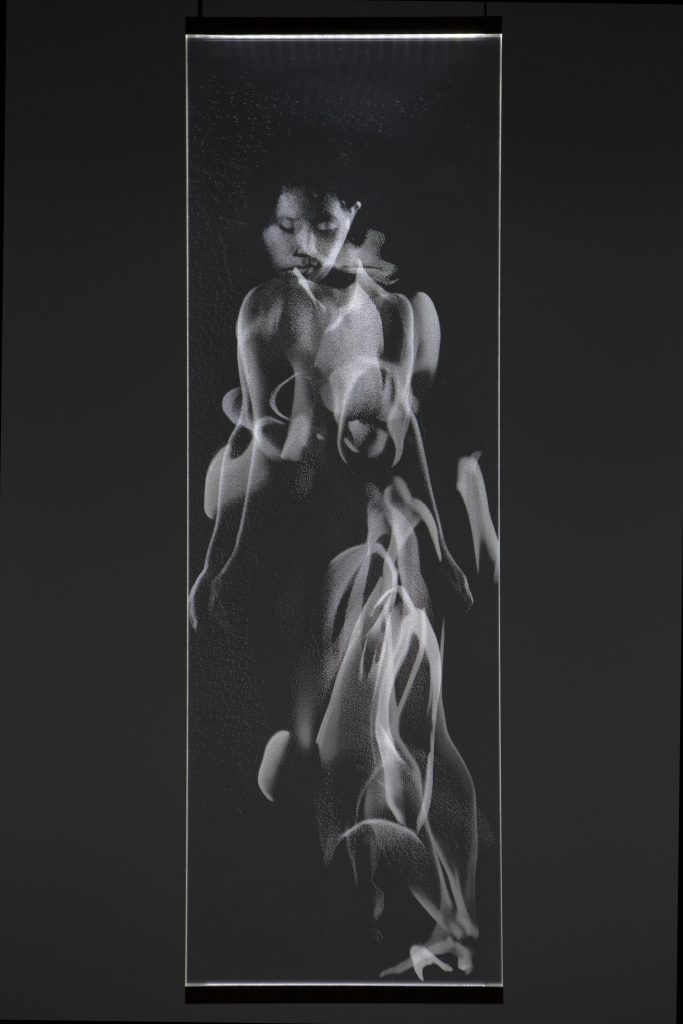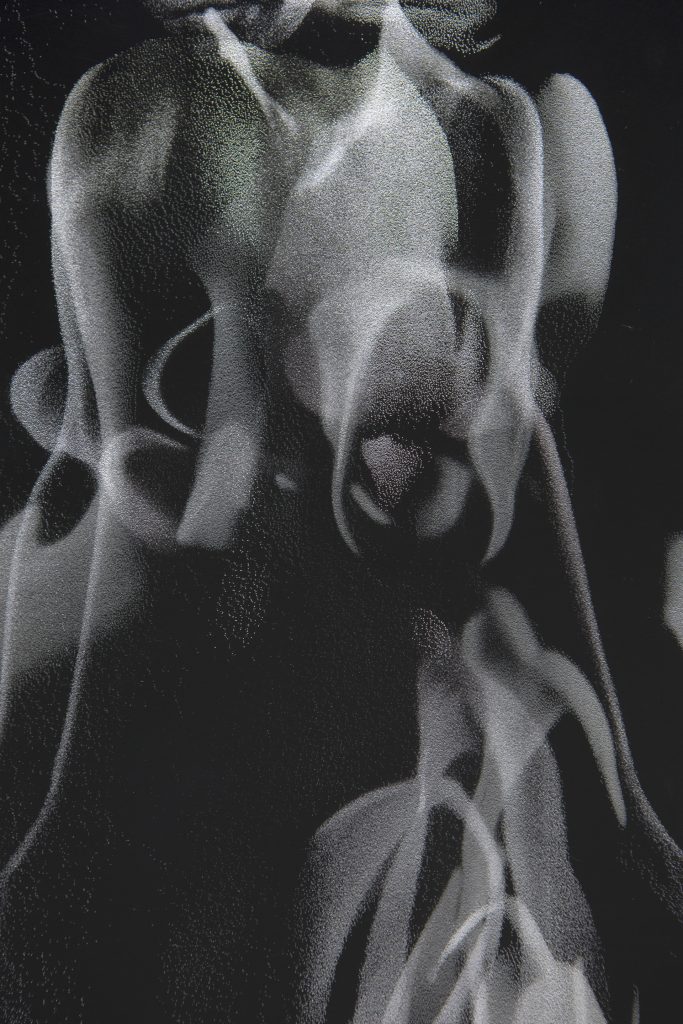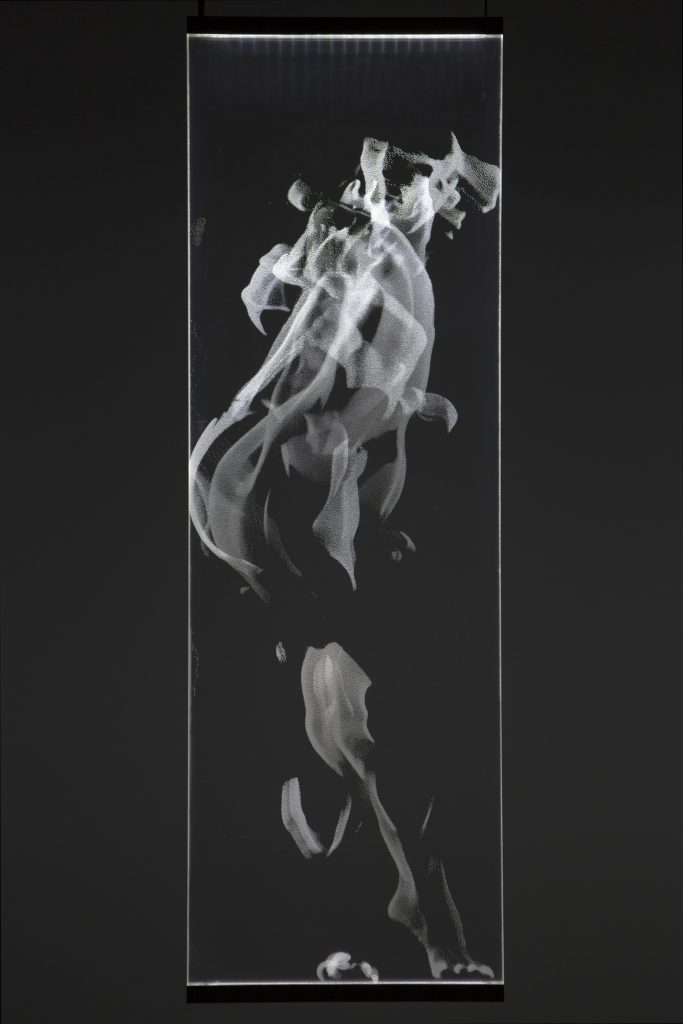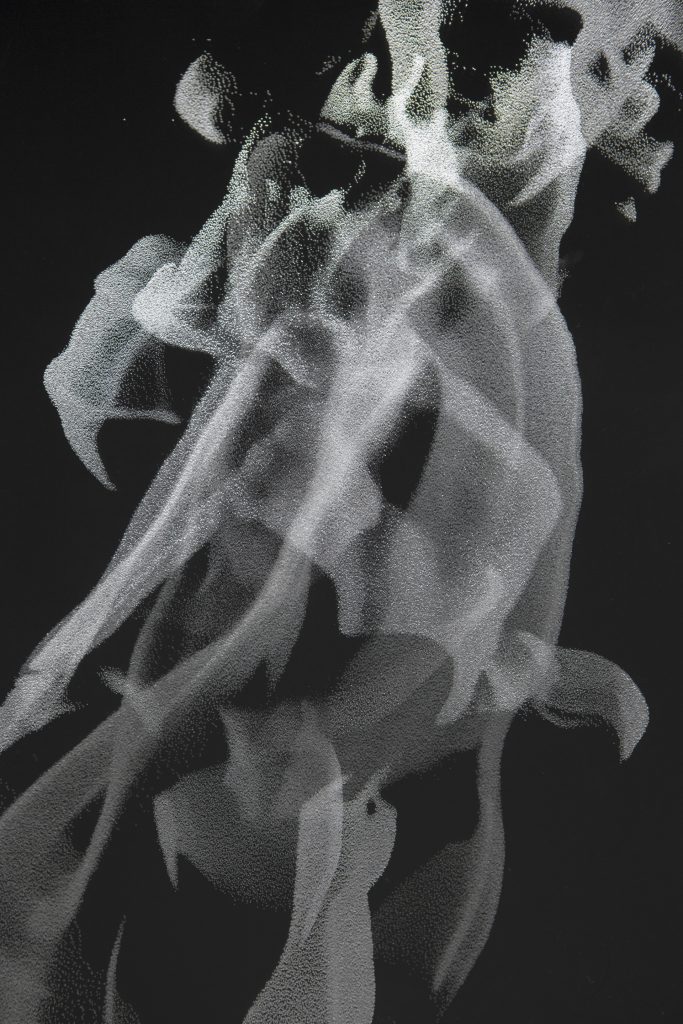 xhibition | 16-22 Dec 2021 | Do a Front "How to play in an empty house in winter" (Yamaguchi, JP)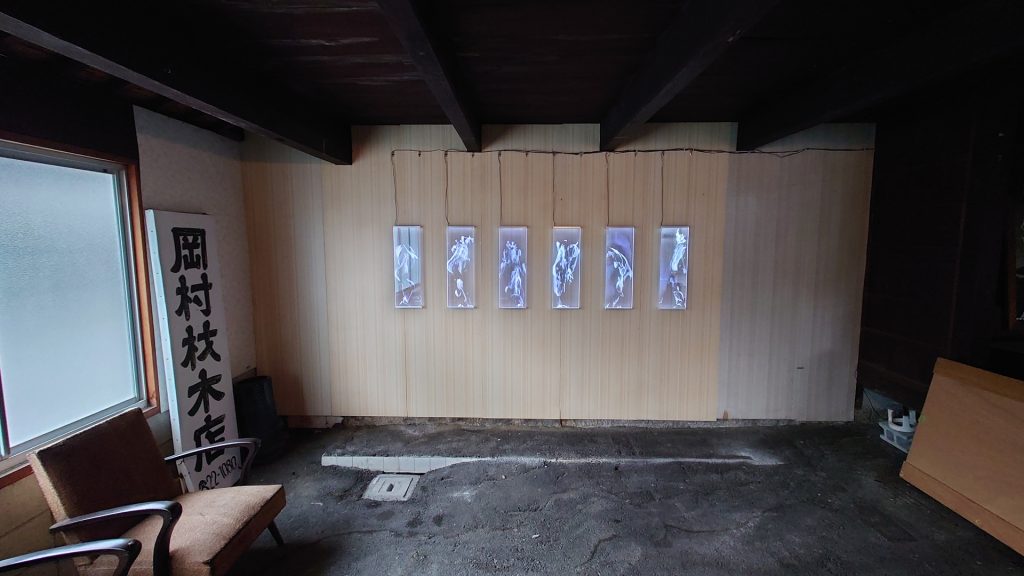 Exhibition | 8-12 Oct 2015 | Saikoutei "yamaguchi valley section 5am" (Yamaguchi, JP)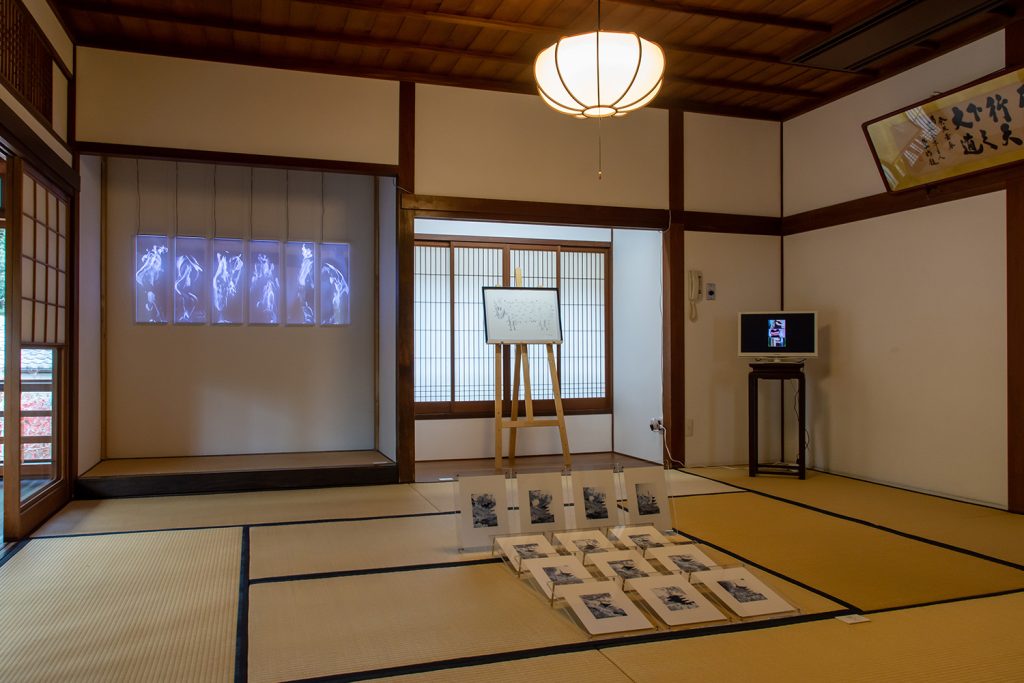 Exhibition | 16-27 June 2015 | Association Culturelle Franco-Japonaise de TENRI (Paris, France)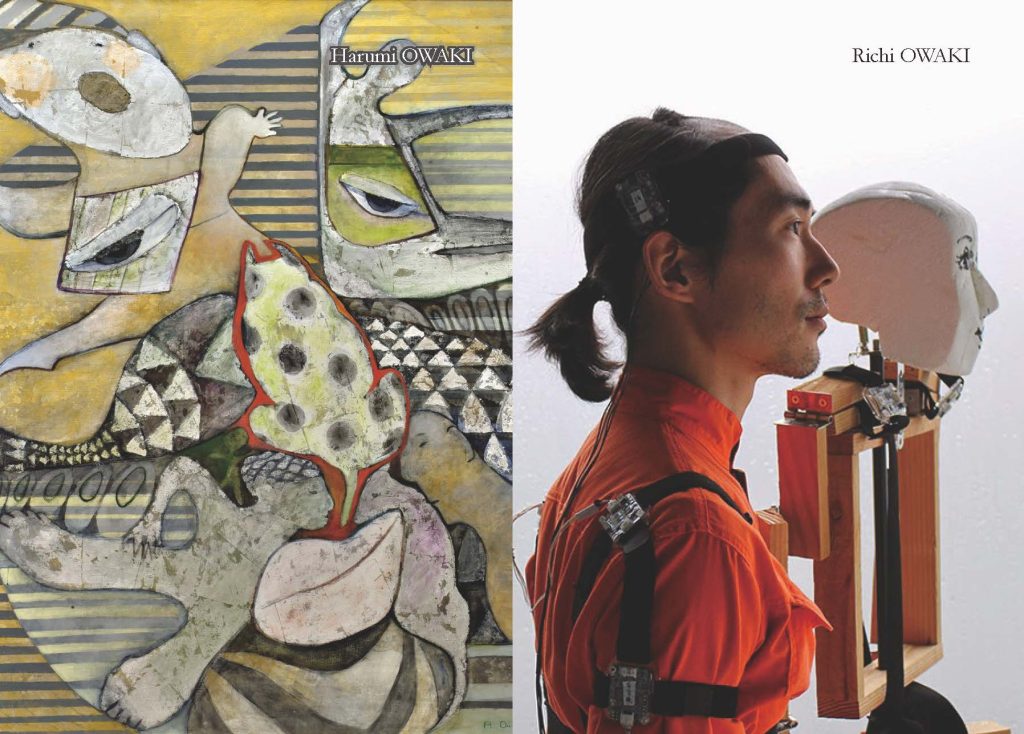 ———————————-